We are delighted to have an amazing group of speakers participating in our upcoming Virtual Genealogy Conference from 15-17 January 2021. Stay tuned as we continue to update this page with their interesting biographies.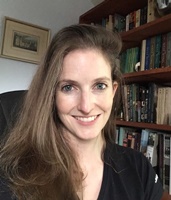 Professor Jane G. V. McGaughey, PhD
Jane McGaughey is the Johnson Chair in Quebec and Canadian Irish Studies at Concordia University. She completed her PhD in 2008 at the University of London and taught in the history department at the Royal Military College of Canada before coming to Concordia's School of Irish Studies as a professor of the Irish Diaspora. In 2009-10, she was awarded the National Endowment for the Humanities Keough-Naughton Fellowship in Irish Studies at the University of Notre Dame. Her publications address themes of Irishness, masculinity, imperialism, and violence in the Irish Diaspora. She is the author of Ulster's Men: Protestant Unionist Masculinities and Militarization in the North of Ireland, 1912-23 (2012), Ireland and Masculinities in History (2019) and Violent Loyalties: Manliness, Migration, and the Irish in the Canadas, 1798-1841 (2020). Jane has been President of the Canadian Association for Irish Studies since 2015. Her current research investigates the treatment of Irish men and women in Lower and Upper Canadian lunatic asylums at the time of the Great Irish Famine.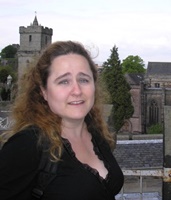 Gillian Leitch, PhD
Dr. Gillian Leitch is a Historical Researcher (Senior Researcher and Analyst) at a private research company in Ottawa, ON. Her research includes the way in which British immigrants to Canada identified and celebrated their identity in the nineteenth century, and created social and familial networks in the new and old worlds, particularly in Quebec, Ontario and British Columbia. She is also a professional genealogist. Dr. Gillian Leitch has written extensively on popular culture – specifically on science fiction and time travel.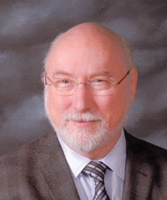 Marc Beaudoin
Marc Beaudoin est historien, héraldiste, conférencier et membre associé de l'Académie internationale d'héraldique. Il a été président de la Société historique de Québec, de l'Association des archivistes du Québec et de la Fédération Histoire Québec. Il est l'un des fondateurs du comité d'héraldique de la Société de généalogie de Québec, dont il assure la direction scientifique. Outre des formations et des conférences, il publie des articles sur les armoiries historiques dans L'Ancêtre, la revue Mémoires, L'Héraldique au Canada, le magazine Histoire Québec, Le Chainon, les Cahiers d'histoire de la Société d'histoire de Beloeil Mont-Saint-Hilaire et le Bulletin de la bibliothèque de l'Assemblée nationale.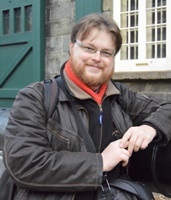 Joseph Gagné
Joseph Gagné is a young professional historian. Franco-Ontarian from Chapleau in Northern Ontario, he is currently a post-doctoral researcher at the University of Windsor. His field of study is the 18th century and he is a specialist of the Seven Years' War (1754-1763). He is currently researching the role of women camp followers during the French & Indian War. Author of the book Inconquis : Deux retraites françaises vers la Louisiane après 1760 at Éditions du Septentrion, he also blogs at Curious New France. Active in Québec, Ontario, and the United States, he is present on social media and in traditional media. Bon vivant, cat person and rum enthusiast, he also has a penchant for weird historical anecdotes.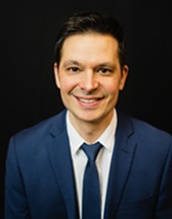 André-Carl Vachon
André-Carl Vachon s'intéresse à l'histoire acadienne depuis 1993. Il détient une maîtrise en histoire acadienne (UQTR 2018). Il est l'auteur de l'essai Les déportations des Acadiens et de leur arrivée au Québec, publié en 2014 aux éditions La Grande Marée. En 2015, M. Vachon a reçu entre autres le prix intergouvernemental Acadie-Québec, ainsi qu'une mention du jury du prix international France-Acadie 2015. En 2016, M. Vachon publie deux essais aux éditions La Grande Marée qui se sont vus décerner le prix Robert-Prévost 2018. Le premier, Les Acadiens déportés qui acceptèrent l'offre de Murray, l'auteur a reçu la bourse de création des Écrivains francophones d'Amérique 2016, le prix Percy-W.-Foy 2016 et le prix France-Acadie 2018. Le deuxième, Une petite Cadie en Martinique, l'auteur a reçu la médaille de la ville du Morne Rouge, Martinique. En 2018, l'auteur a publié un livre publié également aux éditions La Grande Marée : Histoire de l'Acadie de la fondation aux déportations, tome 1 (1603-1710). En 2019, il a publié son premier récit, Raconte-moi la Déportation des Acadiens, dans la collection jeunesse des Éditions Le Petit Homme. Pour ce livre, il est finaliste pour le prix Éloize 2020 « Artiste de l'Acadie du Québec » ; prix qui sera dévoilé en 2021. Puis, son livre Histoire de l'Acadie de la fondation aux déportations, tome 2 (1710-1763) a été publié en août 2019. En novembre 2019, il a reçu le prix Philippe-Aubert-de-Gaspé pour sa contribution exceptionnelle à l'histoire et à son amour de l'Acadie. Finalement, il a publié aux éditions La Grande Marée en 2020 son mémoire de maîtrise : Les réfugiés et miliciens acadiens en Nouvelle-France. 1755-1763. En terminant, il sera président d'honneur du 30e Salon du livre de Dieppe en octobre 2020.
Page Web : http://www.litterature.org/recherche/ecrivains/vachon-andre-carl-1744/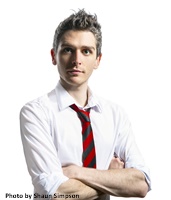 Tommy Harding
As a molecular biologist, Tommy Harding has an in-depth expertise in high-throughput DNA sequencing data analysis, bioinformatics, genomics and genetic profiling. In 2018, he joins a multi-disciplinary team of researchers working on a method to identify human remains exhumed from historical cemeteries of Québec. By combining genetic information obtained from contemporary volunteers with the genealogical records of the Québec population contained in the BALSAC database, this method aims to reconstruct the genome of the founders of Québec.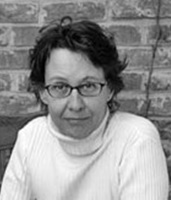 Denyse Beaugrand-Champagne
Denyse Beaugrand-Champagne, historian, genealogist and archivist founded HISTOQUEST in 1997. She has researched different cases for the Canadian, American and British version of the series Who Do You Think You Are? and it's Quebec version Qui êtes-vous? She is presently researching the Radio-Canada new TV series Deuxième chance trying to locate lost friends and she was also the Family Historian behind the TV series ORIGINES.
Denyse Beaugrand-Champagne has published articles in American-Canadian Genealogist, NGS Magazine, Mémoires, L'Ancêtre, etc.; she won the Percy-W.-Foy award for her article about Protestant families from Alsace wrongfully identified by many as Acadian and Catholics. Her research results were published in Québec in Mémoires (no 239, 2004) and again in France (Alsace), in Pays d'Alsace – cahier varia (no 214, 1-2006).
Denyse Beaugrand-Champagne is often invited to address university students or genealogists on topics like coroners' inquests, probated wills, estate inventories, guardianship records and judicial archives in general. In 2004, she published Le Procès de Marie-Josèphe-Angélique and she is Research Co-director of Torture and the Truth. Angélique and the Burning of Montréal one of the Great Unsolved Canadian Mysteries Series.
In her capacity as historian, Denyse Beaugrand-Champagne worked on the award-winning CBC broadcast Canada, A Popular History, and on numerous publications, namely, the life and times of the French Fur Traders; the Great Peace Treaty of 1701; the French Attack against Deerfield, Massachusetts, in 1704; the Canadian Rebellions of 1837-1838; the History of landownership in Montréal; the History of Montréal through sound archives, etc.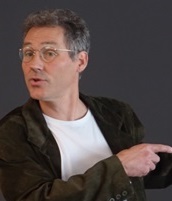 Pierre Gendreau-Hétu
Pierre Gendreau-Hétu studied linguistics at the Université de Montréal. His graduate research focused on writing systems and their historical typologies. Questions of onomastics subsequently caught the attention of this independent researcher, notably the origin and evolution of surnames in French Canada. This orientation motivated Mr. Gendreau-Hétu's interest in genealogy, whose scientific horizon was then redefined by the genomic revolution.
The history of human populations has undergone a profound renewal since the introduction of DNA data and Mr. Gendreau-Hétu has been contributing to this regeneration since 2012 through his research in genetic genealogy. This activity was first part of the California-born French Heritage DNA Project, and then with the Quebec yDNA and mtDNA Projects, of which he is the founder. These three projects, which together have more than 10,000 members, target the establishment of ancestral DNA signatures through citizen science. Dr. Gendreau-Hétu's work, consisting of publications, conferences, courses and workshops, supports a fertile mediation between genealogy, genetic anthropology and advances in genomics. Now established in Europe, this researcher has broadened his research framework with the Swiss Romandy yDNA and mtDNA Projects which he founded and which he now conducts in partnership with the Fondation Archives Vivantes of Switzerland.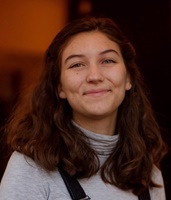 Marielle Côté-Gendreau
Marielle Côté-Gendreau est étudiante au doctorat en démographie à l'Université de Princeton. Son parcours varié se compose d'un baccalauréat avec majeure en linguistique et mineures en statistique et informatique, obtenu à l'Université McGill, ainsi que de plusieurs années de contribution au Programme de recherche en démographie historique (PRDH) de l'Université de Montréal, un incontournable de la généalogie québécoise. Elle est aussi rédactrice pour le blogue de l'Institut généalogique Drouin et co-administratrice des projets Québec ADNy et Québec ADNmt.